Do you want to earn money for some FlipKart and Amazon Gift Card? if yes this is valuedopinions.co.in is the place where you can earn.
What is Valued Opinions?
Valued Opinions is the largest paid survey panel in the world.
Members take part in online surveys, complete diary studies and test new products in their spare time.
In exchange, they offer gift cards and vouchers from some of the biggest brands around. These days they are offering Amazon and FlipKart
Visit https://www.valuedopinions.co.in/about to know more
Let me show you our account
We are Diamond The Utimate Level Member of Valued Opinions.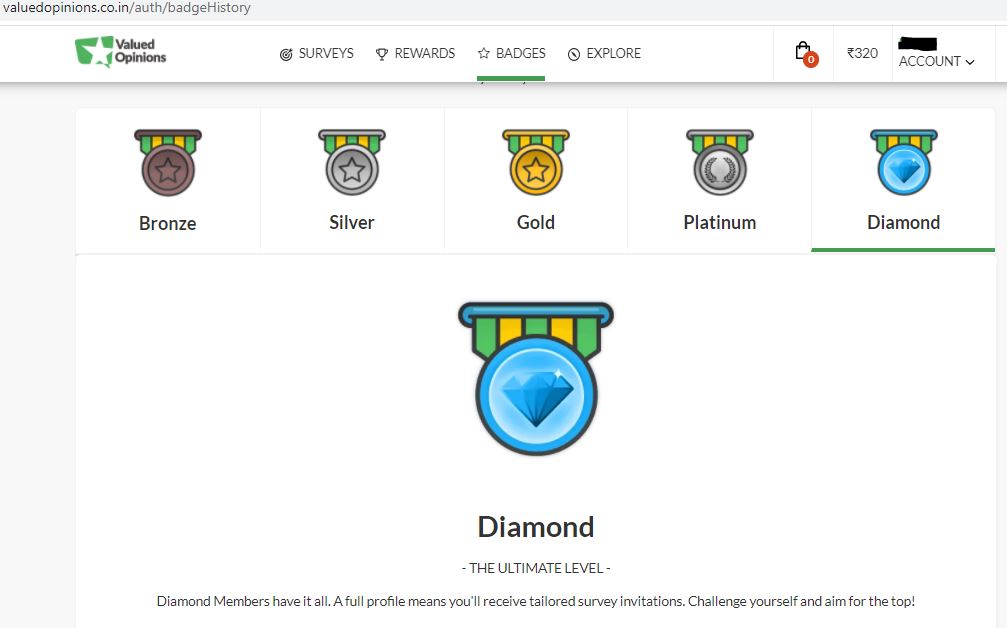 Now See how many Survey I participated this year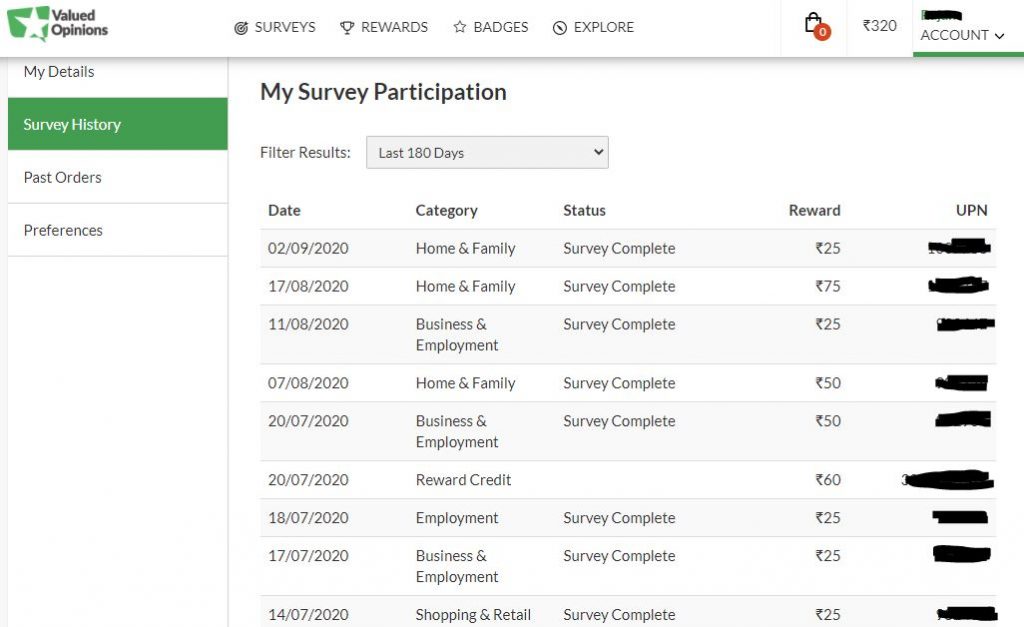 Now many Gift card I earned in last 2 Months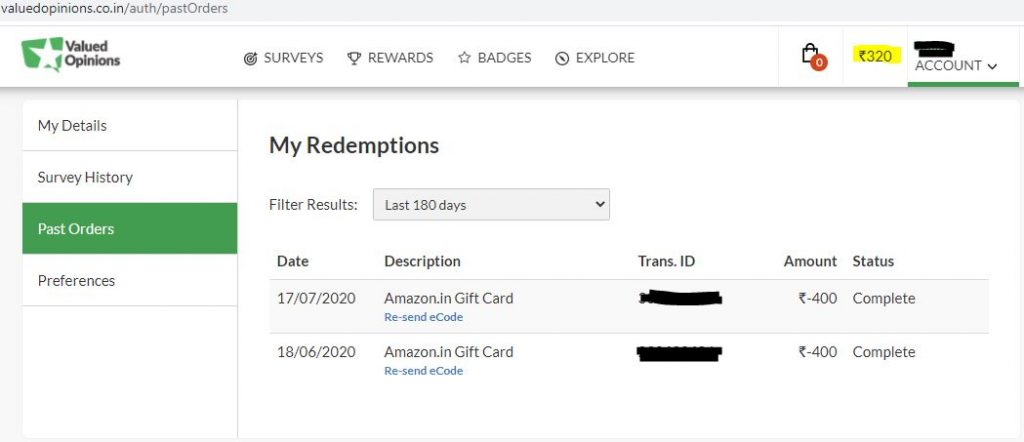 These are the award option currently available with Valued Opinions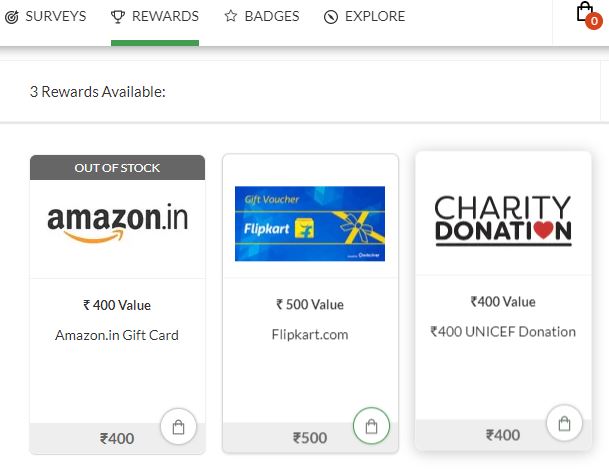 You can either login and visit to your Valued Opinions Dashboard to attempt new survey or just keep an eye on email for new survey intimation.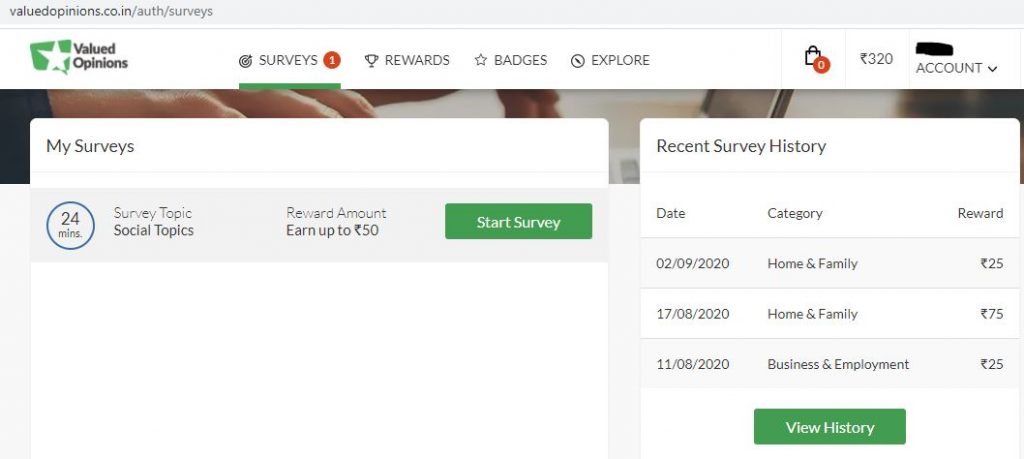 Wait I got new survey let me attempt it
Take survey with honesty! if you don't such quality check question will kick you out from the survey

Completed the survey and here I received the money Rs 50. You can compare it with 2nd screenshot above. Before my Total was Rs 320 Now it is Rs 370. Just Rs 30 Less to get Amazon Gift card.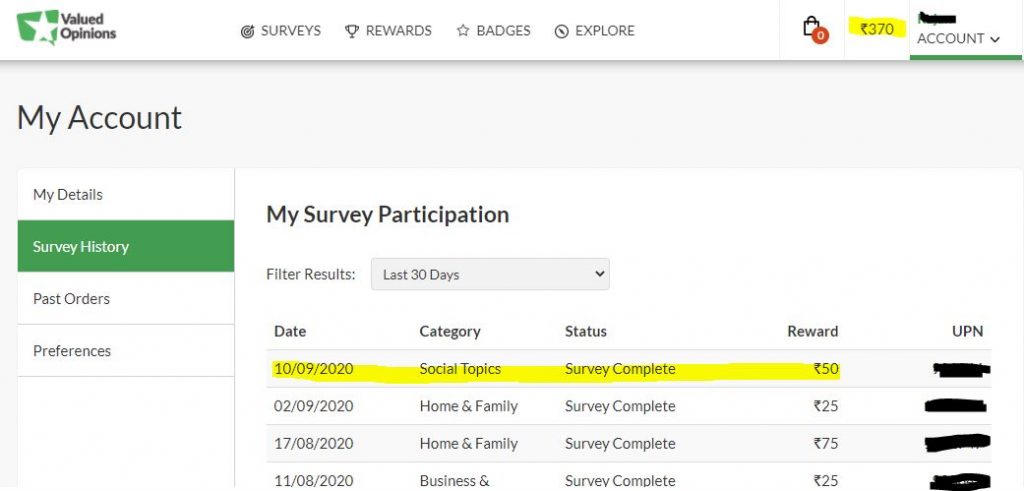 So what are you waiting for! Join today https://www.valuedopinions.co.in/
Wait, this article's sole purpose is to let you know how to Make Money by Taking Online Survey. If it didn't work for you please don't contact or blame us instead visit https://www.valuedopinions.co.in/ for all questions and term & conditions.
Good Luck!