iOS 13 is finally here and ready for download and Install
10 of the most exciting new iOS features are as follows
Dark Mode
The year long demand is over now you can have Dark Mode on iPhone and you can have Dark Mode come on automatically at night.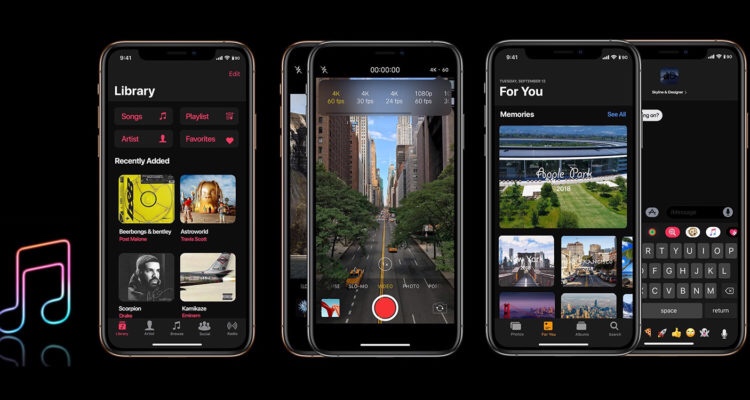 Swipe Typing
No need to lift your finger to type the text
Speed
iOS comes with blazing fast speed, iOS 13 launch speed is twice fast as iOS 12
Apple Arcade
Yes it is here, now play your favorite game at $5/month subscription. Apple arcade trailer is here https://www.youtube.com/watch?v=frLeePH8W9Y
Smaller apps
Running out of space, need not to worry. In iOS 13 apps will be packaged in a new way and can make app 50% smaller.
New Camera options
iOS 13 has a host of new camera features, including additional portrait lighting effects
Revamped Photos app
Easier access to Wi-Fi settings and Bluetooth
Silence ALL Unknown Callers
Low Data Mode