Last date to submit Jeevan Pramaan Patra Online for continued pension is 3oth November.
Step 1
Obtain a Pramaan ID using following
Initially for obtaining your digital life certificate, the person which is basically the pensioner needs to visit the nearest citizens service center and then get your Jeevan pramaan patra ID generated . One needs to submit the following documents at the nearest citizen service center, his or her PPO or pension payment order, mobile number, Aadhar card number and pension account number for the generation of your Pramaan ID.
After receiving all the documents mentioned above, the officials working in citizen service center would take the biometric fingerprint of the pensioner for authentication purpose. Once the authentication is done, the pensioner would receive an SMS on his/her registered mobile number which would include the Pramaan ID of the pensioner.
Once the pensioner recovers his/her Pramaan ID they don't need to visit the pension disbursing agency for any reason such as submitting the life certificate. Jeevan Pramaan basically uses the aadhar card platform for the biometric authentication of the respective pensioner. The digital life certificate which gets securely stored in the life certificate repository is the one which is successfully authenticated. The agencies for pension disbursement can easily access the certificate online. One can submit his or her life certificate by logging in at
jeevanpramaan.gov.in
after their Pramaan ID is successfully generated.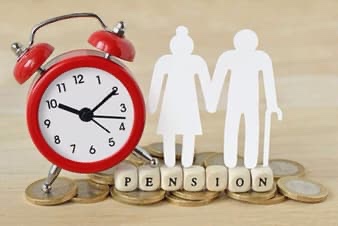 Here is step by step guide on how to get life certificate online:
1] Log in at jeevanpramaan.gov.in;
2] Click at 'Get a certificate';
3] Click at either of PC, Mobile or Offices; and
4] Fill up your Pramaan ID and other credentials.